Excited to announce the launch of Leadblock connect, in partnership with leading VC funds and corporates!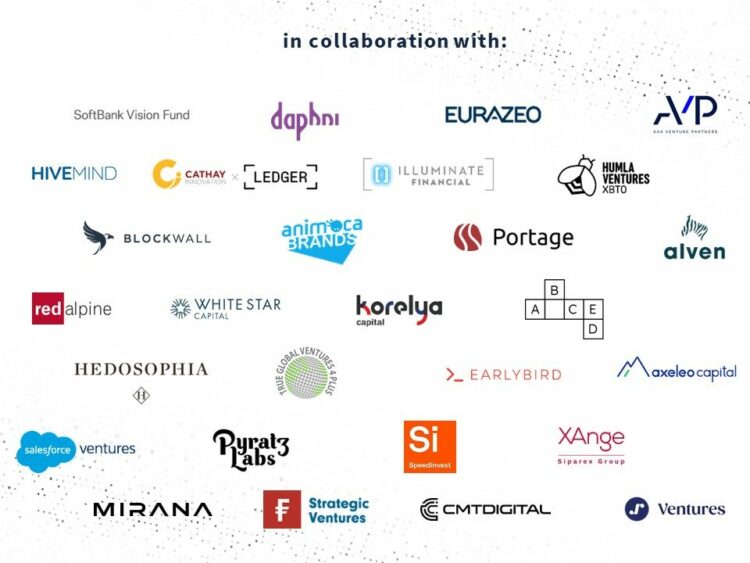 Leadblock partners is opening up its network to connect founders, investors, corporates and institutions interested/in web3 to support the ecosystem. these sessions are an opportunity to interact with investors, other founders on various web3 topics, get feedback on the creation/development of a web3 project, and deepen your knowledge of the sector.
Through this initiative, we wish to contribute to the emergence and development of blockchain/digital assets related projects ; as well as to federate a community of investors, in order to encourage investment in the web3 sector, at different stages of maturity.
Sign up below to our next Web3 sprint! Networking events, talks with web3 leading firms, Roundtables, workshops. Stay tuned!
VCs part of this initiative
Roundtables (and More to come!)
You are an investor
Register to take part in this initiative and participate to our next Web3 Sprints to meet founders and deepen your knowledge on the sector
You are a Start-UP
Register to attend our next Web3 Sprints to interact with investors and other founders on various web3 topics, and get feedback on the creation/development of a project
Our roundtables!
Roundtable #1 – Token listings' outlook LISTEN TO THE DISCUSSION
Roundtable #2 – Building in Web3, what tools can brands and corporations use?
Roundtable #3 – From Gaming to Entertainment, how is Web3 creating a new paradigm?
Roundtable #4 – From building to scaling – how to onboard the next billion users?
Roundtable #5 – Adapting to market & regulatory shifts – perspective on institutional players
Roundtable #6 – Infra vs Product, solving the Goldilocks web3 dilemma